Our goal is to provide the best possible dental care in a caring, professional and comfortable environment. We want all our patients to have a healthy smile and optimal oral health and we strive to make each visit to our office pleasant. Read below to learn more about our talented team members
---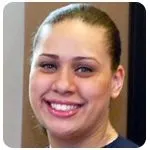 Jasmine, Certified Dental Assistant, Expanded Functions Dental Auxiliary
Jasmine is a graduate of Bryman College has been a dental assistant since 2003 and an irreplaceable part of Dr. Lee's team since 2007.
Although she enjoys the every aspect of dentistry, her favorite part is "making patients feel comfortable when they come back to sit in the chair." She confessed that "at one point in time, before I went to dental assisting school, I used to feel the way most people do about going to the dentist—it was not my favorite place in the world." We're thrilled she's changed her mind though, because she plays a key role in caring for our patients and she notes that "with the knowledge I've acquired over the years, I'm able to pass on a feeling of ease to my patients."
Jasmine has completed the Expanded Function Dental Auxiliary (EFDA) program at the Institute of Dental Education and Leadership Success. This completely elective EFDA certification is the highest obtainable degree for dental assistants in Washington State and we're proud say that Jasmine gives the best quality care for our patients.
Professional affiliations:
Medical Teams International, Mobile Dental Unit
Dental Assisting National Board
---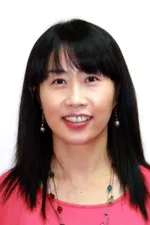 Anne, Front Office

Anne has been with this practice since 2001 and has a crucial role in running our business and financial office. If you prefer to be helped in Korean, she is fluent in both Korean and English, and can explain your treatment plan, arrange finances and make an appointment for you. Anne is here to assist you Monday through Thursday after 10:30AM.
---
Ming, Front Office

Ming has been with our office since 2016, and brings with her more than 10 years of experience working in the dental field. She's the first friendly face you see when you walk into our clinic and the first kind voice when you call in to make an appointment. Whether you have questions about billing, insurance, treatment or appointment, Ming has all the information you need to make the best decisions. For patients who might prefer another language, Ming is also conversational in Cantonese.