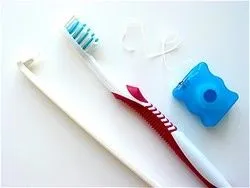 Regular dental visits are important because they help keep your teeth and gums healthy. For normal, healthy adults, we recommend visiting Dr. Lee for a hygiene visit every 6 months.
What happens at your visit?
There are two parts to a regular dental visit: the check up and the cleaning. During the check-up, Dr. Lee will perform an examination of your gums and teeth, checking for cavities and plaque or tartar. Dr. Lee or one of our hygienists will also check the health of your gums using a special tool to measure the space between your gums and teeth. With healthy gums, the spaces are shallow, but when people have gum disease, those spaces become deeper. At this time, they will also look for any signs of trouble, swelling or oral cancer.
Brushing and flossing at home helps clean the plaque from your teeth, but tartar is impossible to remove at home. During the professional dental cleaning (also called a prophylaxis), the hygienist will use special tools to remove that tartar. Afterwards, a polish is done to remove surface stains and to give your teeth a sparkling smooth feeling.